Strategic sourcing & supply of hydrocarbon products
Benzoil procures and markets a select range of oil products – in particular used oil derived products.  Through our unique combination of activities we have:
Excellent knowledge of oil and chemical markets
Intimate understanding of oil buyer's needs
Knowledge of applications for petroleum products
RE-REFINERY FEEDSTOCKS
We source spent hydrocarbons
Benzoil is one of Australia's only independent traders of used oil products and services. We source spent hydrocarbons across the country and have access to all grades and specifications.
Our national network of trading partners allows us to identify changing used oil flows and evolving market dynamics.  Benzoil captures value throughout the supply chain through our:
Relationships with used oil producers
Superior logistics capabilities
Strategically located partner storage and pre-processing facilities
Benzoil can supply used oil feedstock re-refinery ready and tested for contaminant content, energy value and hydrocarbon properties.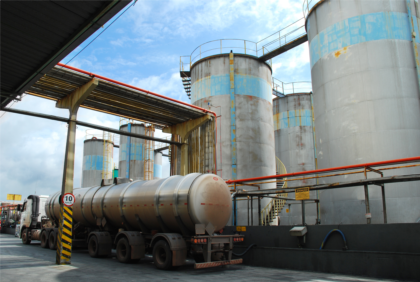 RE-REFINED BASE OIL
Premium quality base oils
In the oil industry, the term "recycled" is very different from "re-refined".  Re-refining is a process that has evolved over many years.  It removes all impurities, both soluble and insoluble, and returns the oil to an "as new" quality suitable for all applications.  Re-refined oil has quality that is equal to or better than some virgin base oils.  In fact, when re-refining using a hydrotreating process the product base oil can meet API group II specifications.
Re-refining technologies including hydrogenation and solvent extraction produce premium quality base oils that can be used interchangeably with base oils produced from virgin crude oil.
Benzoil markets the range of Australian made re-refined base oils that are available in grades including:
Benzoil can supply to domestic and export markets.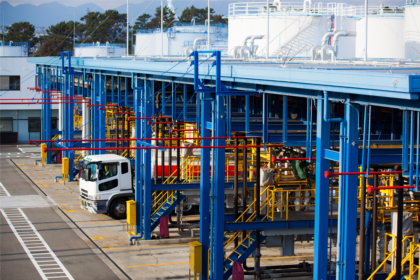 VIRGIN BASE OIL
Group II or group III
The shift away from crude oil refining in Australia towards an increasing reliance on imports highlights the value of a deeply connected network.
Through partnerships with importers and other traders across Asia Pacific and North America, Benzoil can source the full scope of premium Group II and Group III base oils required by Australia's advanced manufacturers.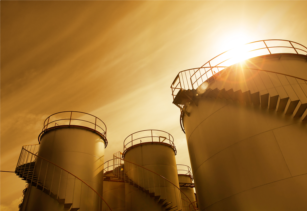 FUEL OIL & PROCESS OIL
Any oil for an industrial process
Benzoil is a value-added reseller of industrial fuels for use in boilers and energy generating applications, as well as high performance process oils designed for niche industrial applications.
In collaboration with our supply partners Benzoil can source low and high grade fuel oil and process oil including:
Vaporising and atomising burner oil
Diesel extenders
Customised recycled/virgin oil blends
Asphalt extender oil
Re-refined engine oil bottom (REOB) residue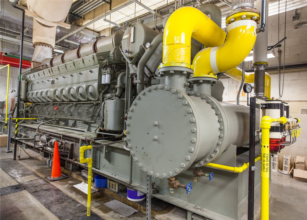 BIOFUELS
Beyond mineral oils
In addition to our primary focus on petroleum based mineral oil markets, the Benzoil network opens the channel to trade in a range of biofuels, bio-feedstocks and industrial vegetable-based oils.
Sourcing from Australian and Asia Pacific refiners and traders, Benzoil can supply products including:
Sustainable plant- and animal-based biodiesel and biodiesel precursors
Anaerobic digester feedstocks
Petroleum substitute biolubricants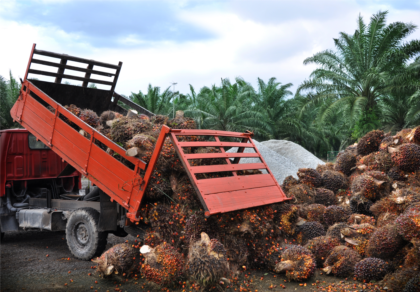 SYNTHETICS & SPECIALTIES
We are hydrocarbon problem solvers
Looking for a hard-to-find lubricant pack size?  Can't meet the minimum order quantity?  Trying to order a brand no longer available?  Benzoil can help.
Let us use our network of distributors, agents and traders to track down that niche product.  If we can't supply it to you, we most likely know who can.
Benzoil has the reputation of being hydrocarbon product problem solvers, and can also:
Discretely facilitate trade of finished products
Provide custom blending and packaging solutions
Develop and advise on off-label product uses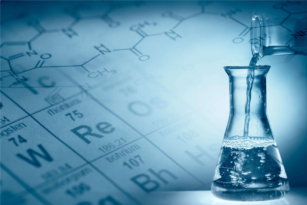 COMMODITY CHEMICALS
An adjunct to petroleum product supply
Benzoil is strategically developing its chemical trading activities to reflect the growing globalization of the chemicals market.
As an adjunct to petroleum product supply, Benzoil also deals in production chemicals to service specialty manufacturing industries.
Benzoil can supply to segments including:
Textile
Surface technology
Agriculture
Food & beverage
Water treatment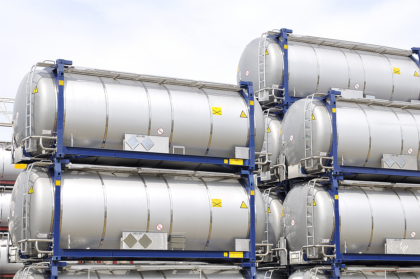 REPURPOSED CHEMICALS
Waste-to-product
Benzoil actively pursues industrial waste materials that still have potential value.  There are a great deal of materials that are moved as wastes that could instead be sold as viable products into alternative markets.  Our goal is to minimize waste and maximize value.
Benzoil actively buys surplus, off-spec, contaminated, and distressed chemicals, and we maintain a national network of potential off-takers with requests for an extensive variety of products.
Such repurposed products include:
Acids (e.g. sulfuric acid)
Alkalis (e.g. sodium hydroxide)
Etchants (e.g. ferric chloride)
Antioxidants (e.g. sodium metabisulphite)